AMB. DR. Erieka Bennett
Member
H.E. Dr. Erieka Bennett is the convening Founder and Head of Mission of the (AU) African Diaspora Forum, the first and only diplomatic embassy in the world dealing specifically with the Diaspora issues. The role of the Mission is to link Diaspora Africans and their talents to support the development of Africa. Dr. Bennett has been a valuable asset to the African Union's development of Diaspora issues. Dr. Bennett was a selected member of the first AU ECOSSOC.
Dr. Bennett was one of the supporters of African Woman 2004 which produced the Abuja Accords, the historic document on the Aspirations of the African Woman which was developed at the first ever African Woman's conference held in Abuja, Nigeria, March 2004. This document was submitted to Beijing plus ten for forum development and adoption as a major voice for the African woman at the United Nations Forum for women.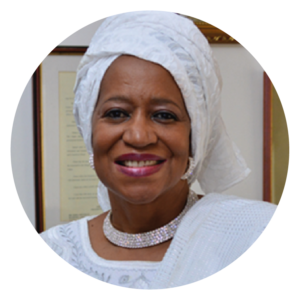 Dr. Bennett's devotion to her work as a bridge between the Diaspora and Africa, and her work in promoting Diaspora Affairs, has earned her quite a number of prestigious awards such as: a) the African Global Leadership Award (London); b) the Trumpet Awards (U.S.); c) the Pan African Women of Excellence Awards (South Africa); d) the Visionary Leadership Award (Washington, D.C.), to name a few.
Dr. Bennett is a trusted Advisor to ECOWAS and she also served on the Advisory Counsel of the current and past Presidents of Ghana, as well as informal advisor to other African presidents. Dr. Bennett monitors actives of African development through her involvement with international discussions such as the African -African American summits, ECOWAS meetings, AU summits and the World Economic Forum in Davos, Switzerland (where she was one of only two African/ African American women official participants).
With economic development at the forefront of her planning for Africa, Dr. Bennett served with distinction for two terms as the International Vice President of the African Business Roundtable, the oldest indigenous African Business Group on the Continent. Under her able leadership, the African Business Roundtable grew in distinction and prestige, enabling African Business to gain another voice.