Mr. J.H. Tei Kitcher
Member
Mr. J.H. Tei Kitcher is an economist with experience spanning over 30 years. He started his career with the Bank of Ghana where he worked in the Research Department. At the time he left the Central Bank, he was a deputy Chief Manager and Head of the Monetary Analysis Division of the Research Department.
He joined the West African Monetary Institute (WAMI) in 2003 and held several positions, including Chief Economist, Director of Research, and Director of Multilateral Surveillance and Trade.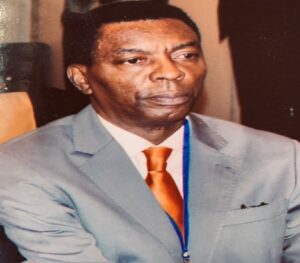 In these capacities, he coordinated studies on monetary policy frameworks and appropriate instruments for the proposed West African Central Bank (WACB), conducted empirical research on economic and financial conditions in the West African Monetary Zone (WAMZ) countries, and developed and monitored the WAMZ exchange rate mechanism (W-ERM II). He was also in charge of the Institute's economic research agenda and provided policy and technical direction for the Institute's Macroeconomic Surveillance and Trade Integration work programme. 
He has extensive teaching experience in economics and regional integration, including at the University of Ghana, Economics department (teaching/research assistant), Ghana Institute of Journalism (GIJ), Central University College, Graduate School of Business, and the Centre for Regional Integration in Africa (CRIA). He also provided his expertise in a number of capacity-building activities organized by the West African Institute for Financial and Economic Management (WAIFEM), African Development Bank (AfDB), ECOWAS Joint Committee on Administration and Finance, GHANECC Business Forum and The Gambian Association of Accountants among others.